Creative party ideas for a fun-filled birthday or other special occasions. Cutting a cake and having music on has now become boring. That is why we have put together is collection of party ideas that will make you want to set up a party right away!
All you will need is a group of helpful friends, the right budget and the enthusiasm!
Party hard with the ideas given below!
You can take a trip to the amusement park which can result in good fun. Childhood holds awesome memories for all of us and who wouldn't want to go on a short trip back? This is your chance! Organize a party in an amusement park where you can talk with authorities and arrange for cake and other goodies as well as get your adrenaline kick on those rides!
Organizing a treasure hunt has been quite a popular ideas in the recent times. You can arrange for a hunt with clues eventually leading up to the gift! That's fun! You can even have clues pointing in the wrong direction to make them rack their brains and make them work to get to their gift!
You can rent a house with a pool and organize a pool party with barbecue and drinks! That's the definition of chilling out and having fun! Put on some music, get the barbecue grilling and enjoy the pool side party! Even better if you can organize it as a day-night event.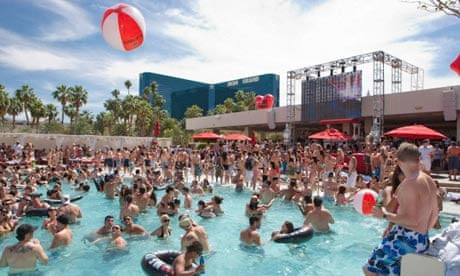 This one is for those mystery buffs. Organize a murder mystery game, complete with a victim, murderer, clues and a story line. The time will fly and fun is guaranteed!
You can also arrange for a camping trip, It will be an excellent way to catch up old times and celebrate. You can also have a bonfire, roast marshmallows and talk well into the night!
If your finances allow, you can rent a yacht and party there. Arrange for a buffet, a dance floor and party the night away!
Check out this video as well!
Quotemykaam is an online platform which provides various party services like birthday parties, anniversaries, get-togethers' and more at the best possible rates in Delhi/NCR.
Visit Quotemykaam.com or call us at 9899763411, 0124-4279665 to find Professional experts, compare Quotes and choose the one that you like!
LOOKING FOR PRIVATE PARTY ORGANIZERS IN DELHI-NCR? SUBMIT YOUR REQUEST BELOW
[contact-form-7 id="467″ title="Contact form 1″]
What is the most interesting party you have ever thrown? Let us know in the comments below!
6 INNOVATIVE, FUN AND CREATIVE PARTY IDEAS!